Welcome and thank you for your interest in Harbor Life Settlements. We are here to educate and help seniors receive the highest value for their life insurance policies. All of us here at Harbor Life treasure our loved ones and you can expect to be treated as one of the family. Our team of professionals is here to explore your options with you and get you the best payout for your life insurance policy. 
Our service is important and very straightforward: Many people don't know that life insurance is a liquid asset, and can be sold for cash. If you are facing mounting life insurance premiums that you can't afford to pay, or if you have a need for additional funds to make your retirement more comfortable (or both), that's where we can help. We offer over 30 years of experience in the insurance industry and have earned a reputation as a trusted leader in life insurance settlements.
We would be happy to answer any additional questions you may have about Harbor Life Settlements and how we may be able to help you. Although we can't pull a chair up to your kitchen table and chat, we hope you will reach out and see how we can assist with your life settlement needs. Please contact us at 1-800-694-0006 or hello@harborlifesettlements.com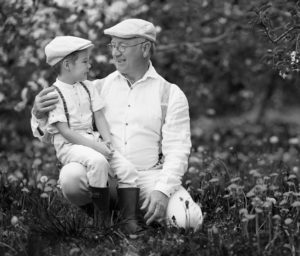 Our founder, Lucas Siegel, felt so strongly about what happened to his grandfather, that he started Harbor Life to help other seniors in the same position. Lucas's grandfather, like many retired folks, faced a dilemma. His life insurance policy premiums kept going up as he aged. Pretty soon the policy became unaffordable. So Mr. Siegel did what 85% of seniors do, when faced with this situation, he let his policy lapse, to escape the high monthly premium payments. What Mr. Siegel didn't know, and what Harbor Life wants to teach all seniors, is that he could have sold his life insurance policy for up to 70% of the death benefit, in cash. After so many years of paying premiums on that policy, sadly Mr. Siegel received nothing when his policy lapsed. Lucas doesn't want what happened to his grandfather to happen to you or someone you love.
What You Can Expect When You Work
With Harbor Life Settlements
Harbor Life Settlements offers every senior the opportunity to find out how much his or her life insurance policy is worth, in cash. Call Harbor Life Settlements today at 1-800-694-0006, or visit our website for a free quote. It only takes a few minutes and we handle the rest of the process for you.
Free, No Risk, No Obligation Service – Call Us Today!
Let Harbor Life help you fund your retirement with a life settlement. We look forward to serving you!
Your senior years are often referred to as your "golden years" because they're supposed to represent the time in your life where you can relax
Read More »